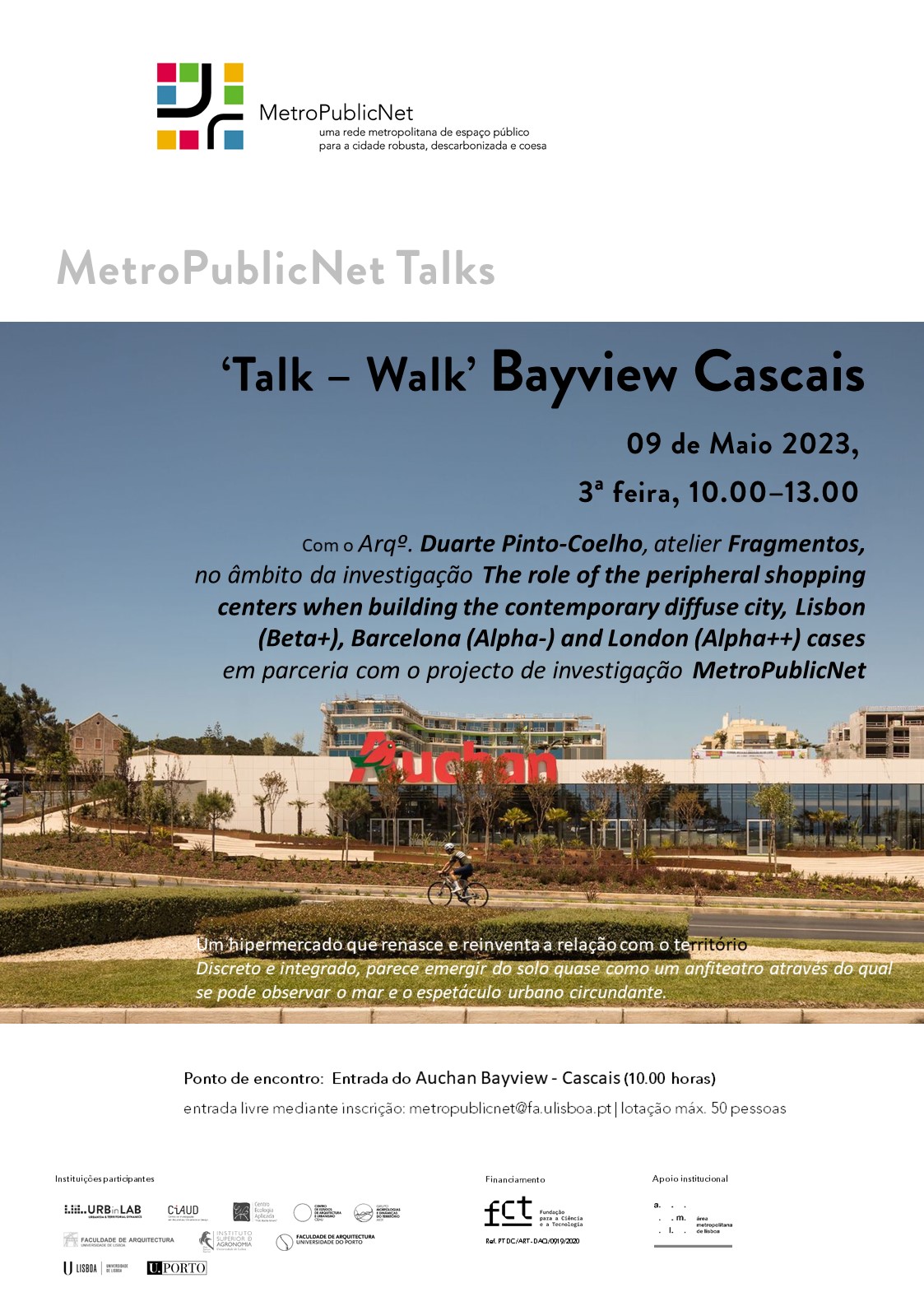 'Talk – Walk' Bayview Cascais
A equipa MetroPublicNet convida-os a participar na sétima 'Talk-Walk', nos espaços públicos afetos à renovação do Hipermercado Auchan Bayview Cascais, que conta com a presença do Arquiteto Duarte Pinto-Coelho, do atelier Fragmentos.
O evento decorre em organização no âmbito da investigação 'The role of the peripheral shopping centers when building the contemporary diffuse city, Lisbon (Beta+), Barcelona (Alpha-) and London (Alpha++) cases' em parceria com o projecto de investigação MetroPublicNet.
Terá lugar no dia 9 de Maio, 3ª Feira, das 10h00 até as 13h00, sendo o ponto de encontro na entrada principal do Hipermercado Auchan Bayview, em Cascais.